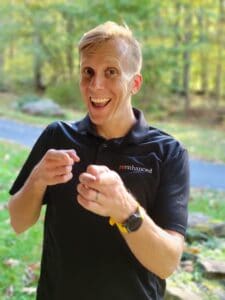 Episode 108: Markus Erlandsson talks to Nick Hance from Reenhanced about Robotic Desktop Automation and RPA, and how you can automate most things that don't have an API. Nick starts by explaining what Robotic Process Automation (RPA) means and part of its history. He continues to talk about attended vs unattended and what the difference is, how you can use it to automate your tasks and be more effective.
Bio
Nick is heavily focused on WordPress and the Microsoft Power Platform and is the author of two Power Automate connectors, Gravity Forms, and Power Form 7 (for Contact Form 7). He's aiming to make using WordPress with Power Apps & Power Automate, pleasant, profitable, and enjoyable.
Nick is an accomplished software developer and president of Reenhanced, a company that has reviewed and tagged each and every one of the 585 Power Automate connectors at connectorreview.com.
Links
https://docs.microsoft.com/en-us/power-automate/desktop-flows/introduction
https://xkcd.com/1205/, Is It Worth the Time?
Podcast: Play in new window | Download
Subscribe: RSS