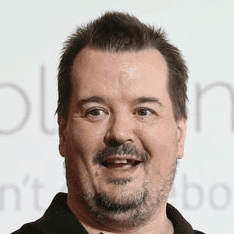 Episode 107: Markus Erlandsson talks to Mike Hartley about accessibility and how you can get a bigger audience by considering it. Mike starts by explaining what the term accessibility is and how it differs from usability, he then continues to explain screen readers and contrast, as well as tab orders, canvas apps portals and model-driven apps, and what to avoid the most obvious accessibility issues, by actually checking.
Bio
Mike is newly awarded Microsoft MVP and a big advocate and user of the Dynamics 365 and Microsoft 365 stacks, including the Power Platform (Power Apps, Power Automate and Data verse particularly) and Office 365.
Founder and co-host of The Things We Don't Talk About podcast and frequent blogger, speaker and advocate of Mental Health and Accessibility. Believing in Capability, not Disability and Accessible By Design solutions and events.
Links
https://powerusers.microsoft.com/t5/Power-Apps-Ideas/Set-FocusBorderColor-to-the-same-as-HoverBorderColor-by-Default/idi-p/1329194
https://webaim.org/resources/contrastchecker/
Linked in: https://www.linkedin.com/in/mikebhartley/
Twitter: https://twitter.com/Hart365
Website/Blog: https://hart365.co.uk
Link Tree: https://linktr.ee/Hart365
Podcast: Play in new window | Download
Subscribe: RSS