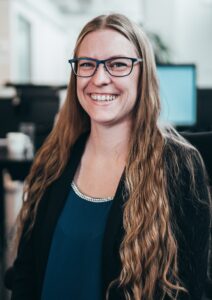 Episode 97: Markus Erlandsson talks to Malin Martnes from KnowIt about Human Resource and how the old Talent has transformed in Human Resource. Malin starts by explaining how she fell in love with the product and how she started blogging and became the first MVP on the product. Then she explains what got lost in the process from Talent to HR and where some of that has gone today and that the old Attract part now is in LinkedIn Talent Hub. Malin continues by giving her top new features on HR and why this might be the best Release Wave jet.
Bio
Malin Martnes works as Head of Dynamics 365 at Knowit Experience AS in Oslo, Norway. In July 2019 Microsoft recognised her contribution to the community with MVP status and in August 2020 she also became a Microsoft Certified Trainer.
Malin started working with CRM in 2009 and had become a CRM consultant by 2014. In 2018 she was introduced to Talent, now known as Human Resources… and loved it!
"When I first started the HR solution, I could hardly find any information about it. That's when I decided to start blogging and holding presentations about this great system. I wanted to help other consultants and companies wanting to learn more about HR."
One of Malin's other interests is marketing, she started working with ClickDimensions in 2014 and also now works with Dynamics 365 Marketing. What better way to start exploring the new product that than writing a blog series comparing the two.
Malin's blog, malindonosomartnes.com, focuses on Dynamics 365 Human Resources, Power Platform, ClickDimensions and Dynamics 365 Marketing!
Links
https://malindonosomartnes.com/
https://twitter.com/MalinMartnes
https://www.linkedin.com/in/malinmartnes/
Ana Ines, https://www.anainesurrutia.com/
Thierry Graulich, https://thierrysdynamics365fortalent.com/