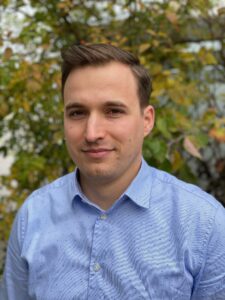 Episode 128: Markus Erlandsson engages in a discussion with Benedikt Bergmann from CRM-Konsulterna about what is new in the 2023 release wave 2. Benedikt provides his insights into what he thinks are important changes and Markus gives his points.
Bio
Benedikt works as a Power Platform Consultant at CRM Konsulterna in Dynamics 365 CE and Power Platform.

He started his career as a developer of .Net custom applications and frontend development.
He has been working exclusively with Dynamics 365 and the Power Platform since 2017. In this area, he has been working as a developer and since 2018 as a solution architect.

Furthermore, he is active in the community around the Power Platform and runs both a blog and a YouTube channel.

In January 2021 he was awarded the Microsoft Most Valuable Professional (MVP) award.
Links
https://learn.microsoft.com/en-us/power-platform/release-plan/2023wave2/power-apps/planned-features
https://learn.microsoft.com/en-us/dynamics365/release-plan/2023wave2/
https://benediktbergmann.eu/2023/07/18/release-2023-wave-2-summary/
Podcast: Play in new window | Download
Subscribe: RSS