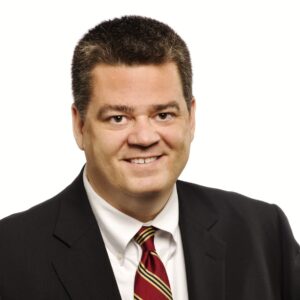 Episode 121: Markus Erlandsson and Heidi Neuhauser have a chat with Scott Sewell from Microsoft about Power BI and Dataverse and how you get them to work together easily. Scott starts by summarizing some recent news and how he has made a new modelling guide for Power Platform and with it, you can take advantage of alot of the things that Scott has learned.
Bio
January 2023 marks 20 years since I first started implementing the first part of the Power Platform, Microsoft CRM 1.0 – First as a consultant with a small ISV and later as a senior architect with one of the largest Dynamics partner organizations in the world.
Since joining Microsoft 5 years ago, I've served as a Global Black Belt on the sales side of Business Applications before joining the Power BI engineering team as a Principal Program Manager.
I now focus on helping Microsoft Power Platform users transform the data they have in Dataverse into the practical value, insights, and decision supports they need through the use of Microsoft's Power BI and Synapse digital transformation suite.
Links
mscottsewell/Power-BI-D365-Sales: Power BI ❤️ Dynamics 365 CE Sales! (beta) Template Sales Reports for Power BI and Dataverse. (github.com)
Power BI modeling guidance for Power Platform – Power BI | Microsoft Learn
Use SQL to query data (Microsoft Dataverse) – Power Apps | Microsoft Learn
Visualize your data quickly from Power Apps and Dynamics 365 apps – Power BI | Microsoft Learn
Power BI content management in Power Apps solutions (preview) – Power Apps | Microsoft Learn
Create an Azure Synapse Link for Dataverse with your Azure Synapse Workspace – Power Apps | Microsoft Learn
Scott Sewell (@ScottSewell@techhub.social) – TechHub
Podcast: Play in new window | Download
Subscribe: RSS